Podiatric surgeons are podiatrists who have completed extensive, post graduate medical and surgical training and perform reconstructive surgery of the foot and ankle. The qualifications of podiatric surgeons are recognised by Australian State and Federal Governments. It is an approved specialty by the Australian Health Practitioners Regulation Agency. Podiatric surgeons are included within both the Health Insurance Act and the National Health Act.
Foot and Ankle Conditions that we treat
Podiatric surgeons are concerned with the diagnosis and treatment of disorders of the foot and ankle. They are uniquely qualified to care for bone and soft tissue pathology of the foot and ankle, including:
Structural deformities, including bunions, hammertoes, painful flat foot and high arched foot deformity
Bone spurs
Heel pain
Nerve entrapments
Tendon and soft tissue problems
Degeneration and arthrosis of the joints of the foot and ankle
Skin and nail conditions
Congenital deformities
Trauma-related injuries, including fractures and dislocations and post- traumatic arthrosis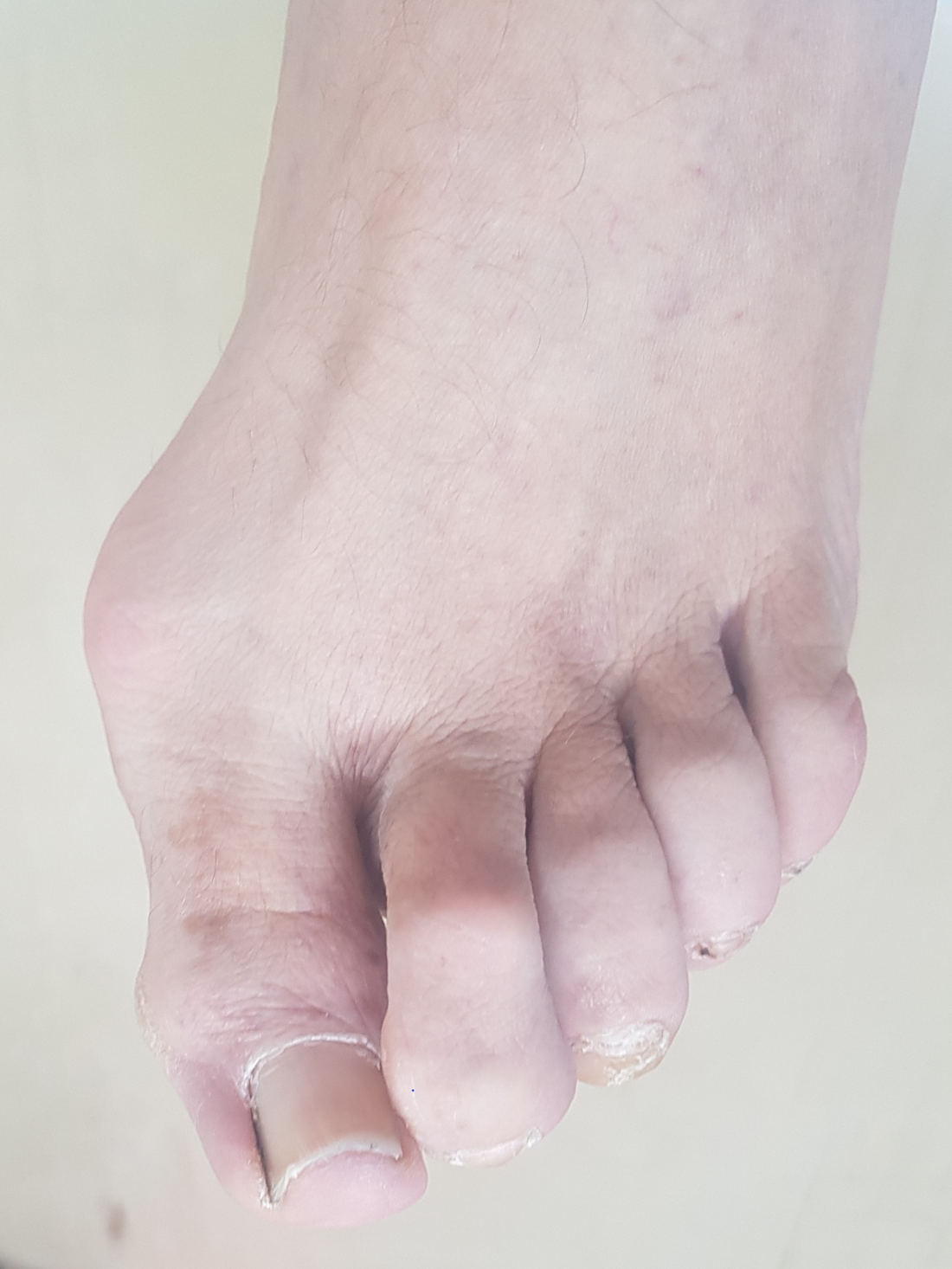 Hallux rigidus is a disorder of the joint located at the base of the big toe. It causes pain and stiffness in the joint, and with time it gets increasingly harder to bend the toe. "Hallux" refers to the big toe, while "rigidus" indicates that the toe is rigid and cannot move. Hallux rigidus is actually a form of degenerative arthritis.
This disorder can be very troubling and even disabling, since we use the big toe whenever we walk, stoop down, climb up, or even stand. Many patients confuse hallux rigidus with a bunion, which affects the same joint, but they are very different conditions requiring different treatment.
Because hallux rigidus is a progressive condition, the toe"s motion decreases as time goes on. In its earlier stage, when motion of the big toe is only somewhat limited, the condition is called "hallux limitus." But as the problem advances, the toe"s range of motion gradually decreases until it potentially reaches the end stage of "rigidus," in which the big toe becomes stiff, or what is sometimes called a "frozen joint."
Toe Correction   Hally presented with a condition that looks relatively minor, however to many people the position of the fifth toe can be of significant concern. The cross-over 5th toe can cause issues with footwear, developing corns where it rubs on the shoe. A...
What is minimally invasive surgery?
How much is a consultation?
An initial consultation with Mr Amir is priced at $230.00. If you have a private health fund that covers Podiatry, you will be able to claim a partial rebate. The charge for subsequent consultations is $130.00.
Do I need a referral?
A referral from your Podiatrist or GP is not required, but if you have one, please bring it along, as we will keep close correspondence with them.
What happens during my first consultation?
You will be required to complete a Registration Form for the clinic and your medical history will be reviewed and assessed.
For those considering foot surgery, Mr Amir will generally spend an hour with you discussing your specific concerns as well as the possible procedural options that you may benefit from. Photographs will usually be taken.
If you have a date in mind for your surgery, it may be booked during your first or subsequent consultation.
What happens after the first consultation?
You will usually be encouraged to attend a second consultation. This allows time for you to consider all the information you have been given, prepare questions and conduct your own research.
It also allows time for a cost estimate to be prepared and sent to you. A suitable date & time for your surgery will be organised & any additional blood tests, x-rays, or other imaging will be arranged.